History - Michelangelo Putting Greens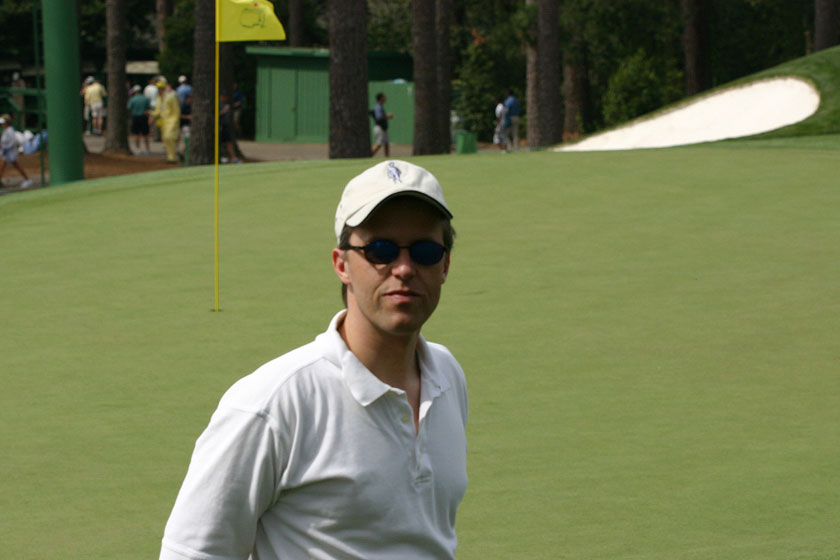 As an avid golfer who has been pitching golf balls to trees and broken broom handles since my childhood in the 1970's, I believed it was time to actually build a real bentgrass putting green in my back yard.
After much planning and deliberation I contacted the USGA to get their recommendations on aggregate layers, drainage and sun requirements.
Following a number of conversations, my contact at the USGA informed me that because of the immense amount of time needed to maintain a putting green 80% of home greens are torn up, or grown over, by the end of the third year. "Have you looked into synthetic turf?" he asked.
My Own Experiences With Putting Greens
I met with two local synthetic putting green companies and, while not being particularly impressed with their turf, I was thoroughly disappointed with their design skills. The greens looked like fuzzy patios. Where is the undulation? Where is the imagination? Where is the fun?!? I knew I could do much better.
I talked to, or visited with, all of the synthetic turf manufacturers in the country. While they all claimed their product was the best, I decided to use the turf from Mirage Putting Greens in Scottsdale, AZ.
We are not a franchise. I am free to choose the most realistic, highest quality synthetic turf I can find—that turf is Mirage. They are constantly making minor adjustments to make the putting and lawn turf a little bit better each year. None of us should rest on our laurels—we can always improve.
Minnesota's Number One Synthetic Turf Company